Mac OS, like Windows, has the ability to create a network folder (drive), as well as a way to share a Mac folder for Windows. Below we will take a closer look at how to create a network folder in Mac OS? …
If we could not find the required disk in the public resources, we proceed as follows.
Launch Finder.
Press [ Command ]  + [ K ] hotkeys.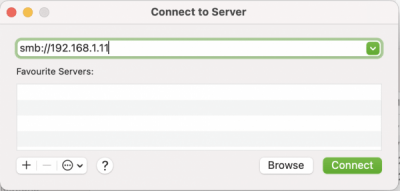 The " Connect to server " window should appear , if yes, then you need to type the full path to the network drive where you are going to connect. If you understand what this article is all about, you should already know this path (otherwise, consult with the server owner). The format should be like this: protocol // computer name (or ip).
Click Connect . Sometimes you also need to enter a password.
Wait a minute, but that's not all. Next, we need such a disk to be immediately available at each boot, this is done in the Login Objects, and there in the system settings.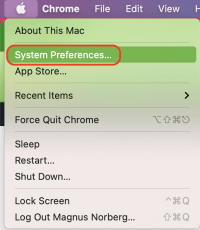 Next, go to Users / Groups , Login Objects, select the desired disk and add.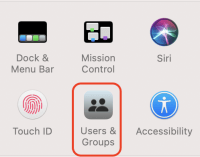 Now we're done with that. Next, let's look at the issue of sharing an OS X network folder for the Windows axis.
Go to the same system settings and select, oddly enough, Sharing.

There we put a tick on the file sharing, and click the plus sign under the Shared Folders column.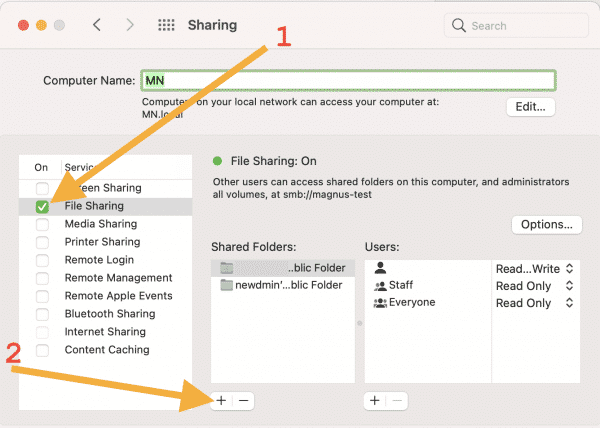 We select the folder that we want to make shared – in our situation, Share Me.

And finally, so that Windows users can see this folder, check the box next to " Share files and folder using SMB ".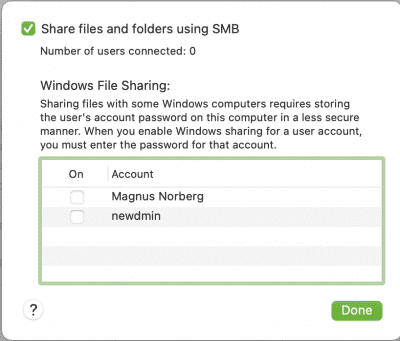 Any other folder is handled the same way. Good luck!